Online conference: Gender issues in the Brazilian Criminal Justice System
Posted on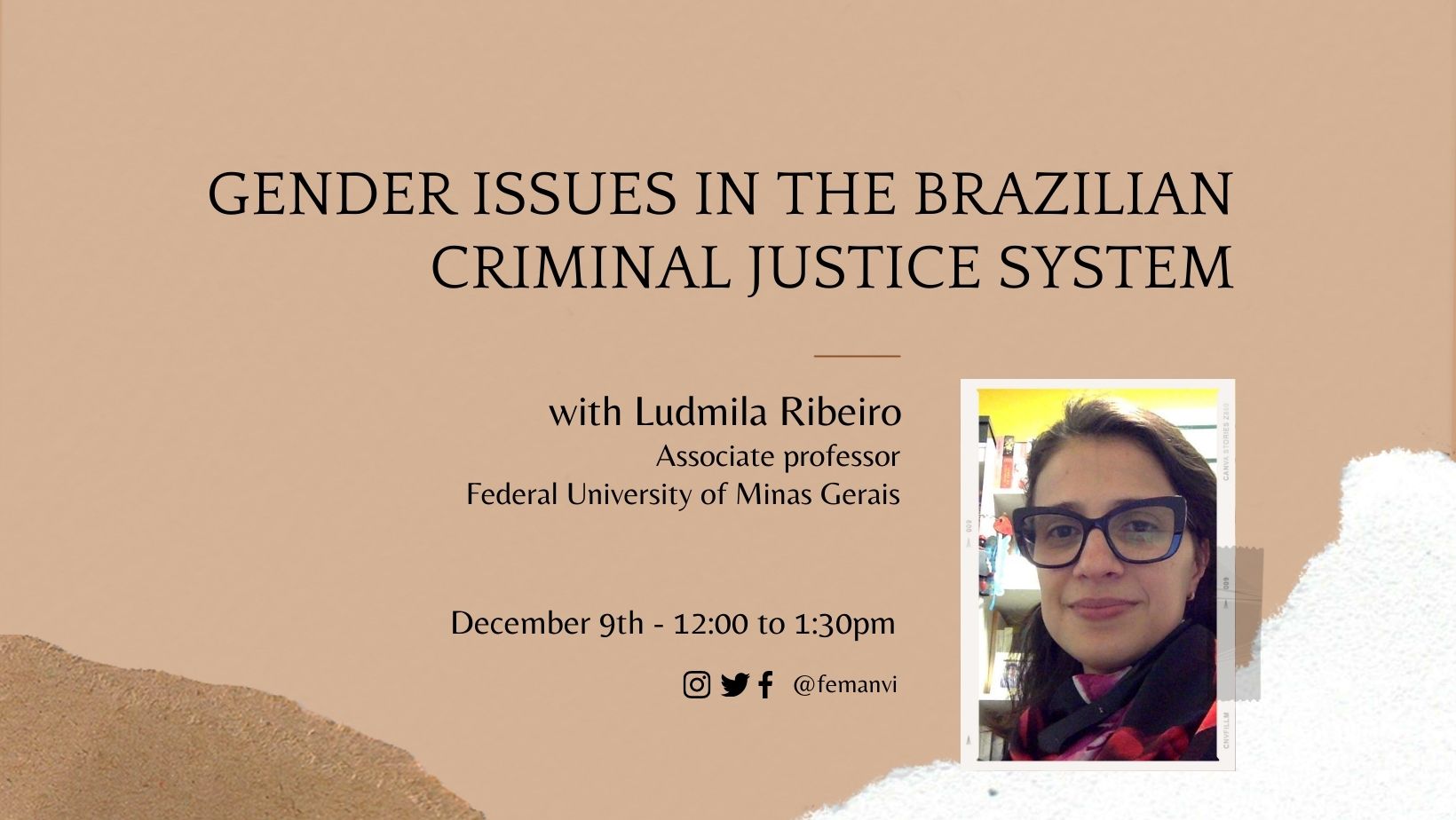 As part of its Fall-Winter 2021-2022 virtual conference program and the 12 Days of Action Against Violence on Women, the Feminist Anti-Violence Research Collective (FemAnVi) invites you to the webinar "Gender issues in the Brazilian Criminal Justice System" with Ludmila Ribeiro.
The webinar will be held on Thursday, December 9, 2021, from 12:00-1:30pm (EDT/EST), on Zoom.
FREE.
LUDMILA RIBEIRO is an associate professor in the Department of Sociology and a researcher in the Center for Crime and Public Safety Studies (CRISP), both at the Federal University of Minas Gerais (UFMG). She holds a bachelor's degree in Law from the Federal University of Minas Gerais; a master's and a bachelor's degree in Public Administration from João Pinheiro Foundation; and a Ph.D. in Sociology from Rio de Janeiro Research Institute (IUPERJ). She was a visiting scholar at the University of Florida, University of Groningen, and Texas State University. During her career, she has coordinated several research projects on how the criminal justice system operates in Brazil. Nowadays, her research interests are focused on gender violence, first appearance hearings, homicide trials, and management of the penitentiary system.